Indulge in an irresistibly enchanting space surrounded by plenty of inspiration to get you in the mood for your Byron Bay escape.
The décor in The Gallery Studio has a sharp and edgy beach feel that pulls you into the Byron Bay groove. Walk through your own private garden patio and enter a world of lushness and peace.
This one bedroom Byron Bay apartment has a tranquil outlook - you will wake up ready to explore all that Byron has to offer. There is a spacious lounge area and living area. The mosaic shower is colourful and spacious. The beautifully appointed kitchen has a fridge, microwave, cooking facilities and we provide scrumptious Byron Bay coffee and cookies.
There are also laundry facilities on site and free on site parking.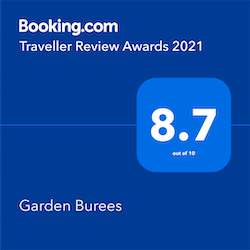 Only a short stroll to the famous beaches and shops of Byron Bay and located right next door to The Buddha Gardens Day Spa.
Extra person $40 per night for rollaway. Click 'book now' to check prices and availability and for any weekly specials.
Price based on 2 people *Prices subject to change in peak periods.
Families and children welcome (cots available on request)
Accommodation designed to make you relax